Kawasaki Ninja Owners Manual: Front Fork Inspection
Holding the brake lever, pump the front fork up and down several times to inspect smooth stroke.
Visually inspect the front fork for oil leakage, scoring or scratches on the outer surface of the inner tube.
If any doubt about the front fork, it should be checked by an authorized Kawasaki dealer.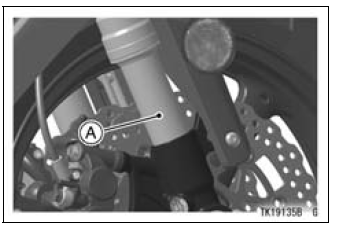 A. Inner Tube