Kawasaki Ninja Owners Manual: Power Mode Indicator
This indicator shows the selected Power Mode. For more detailed information about the power mode, see power mode section in the How to Ride the Motorcycle chapter.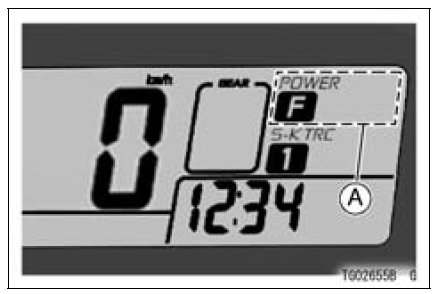 A. Power Mode Indicator
NOTE
When all power mode indicators go off, the battery voltage is insufficient.
Have the machine checked by an authorized Kawasaki dealer promptly because the engine might stop suddenly if it is continued to run with a low battery.