Kawasaki Ninja Service Manual: Oil Seal, Grease Seal
Do not remove pressed oil or grease seals unless removal is necessary. Replace with new ones whenever removed.
Press new oil seals with manufacture and size marks facing out. Make sure the seal is aligned properly when installing.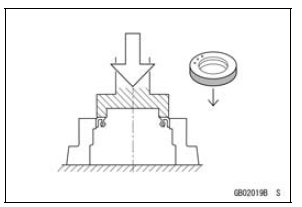 Apply specified grease to the lip of seal before installing the seal.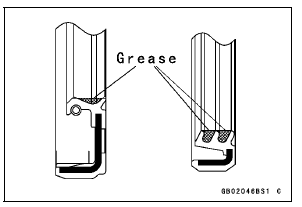 Circlips, Cotter Pins
Replace the circlips or cotter pins that were removed with new ones. Take care not to open the clip excessively when installing to prevent deformation.