Kawasaki Ninja Service Manual: Piston Removal
Remove: Crankshaft (see Crankshaft Removal)
Remove the piston together with the connecting rod to the cylinder head side.
NOTICE
Discard the connecting rod bolts and nuts. To prevent damage to the crankpin surfaces, do not allow the connecting rod bolts to bump against the crankpins.
Remove the piston pin snap ring [A] (Both Sides).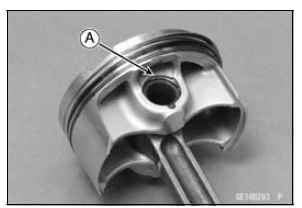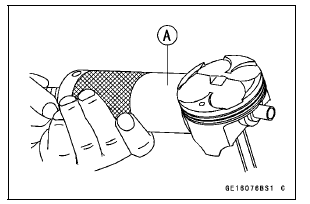 Carefully spread the ring opening with your thumbs and then push up on the opposite side of the ring [A] to remove it.
Remove the 3-piece oil ring with your thumbs in the same manner.