Kawasaki Ninja Service Manual: Exhaust Pipe Installation
Replace the exhaust pipe gaskets [A] and premuffler chamber gasket [B] with new ones.
Install the premuffler chamber gasket to the premuffler chamber [C] until it is bottomed so that the chamfer side faces exhaust pipe [D].
Install the exhaust pipe clamp [E] as shown in the figure.
Insert the projection [F] into the slot [G].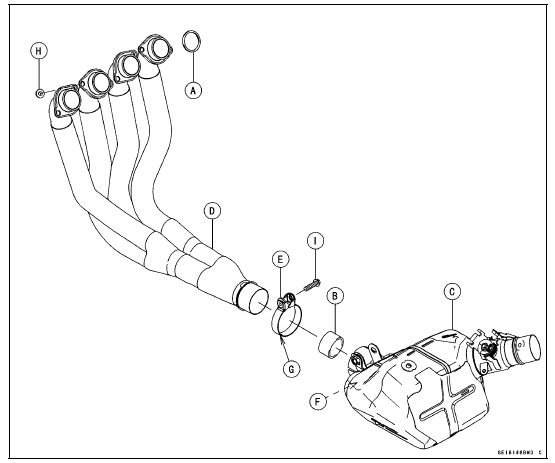 Install the removed parts (see appropriate chapters).
Thoroughly warm up the engine, wait until the engine cools down, retighten all the bolts and nuts.