Kawasaki Ninja Service Manual: Exploded View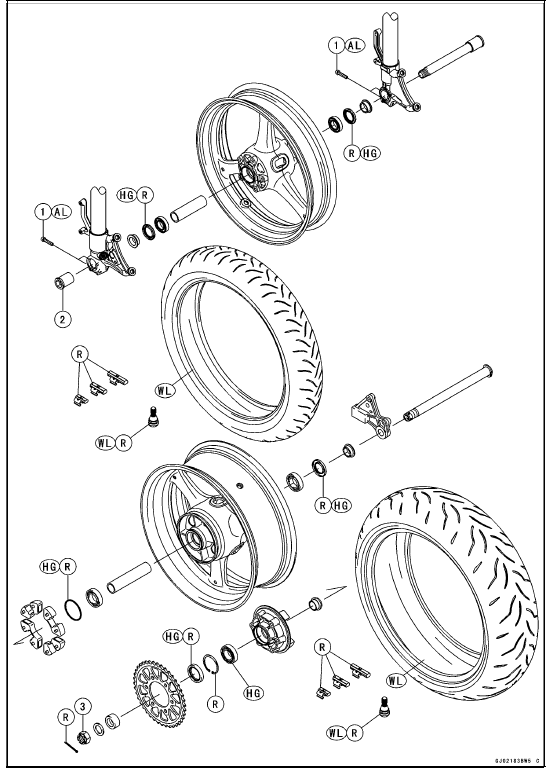 AL: Tighten the two clamp bolts alternately two times to ensure even tightening torque.
HG: Apply high-temperature grease.
R: Replacement Parts WL: Apply soap and water solution or rubber lubricant.
Specifications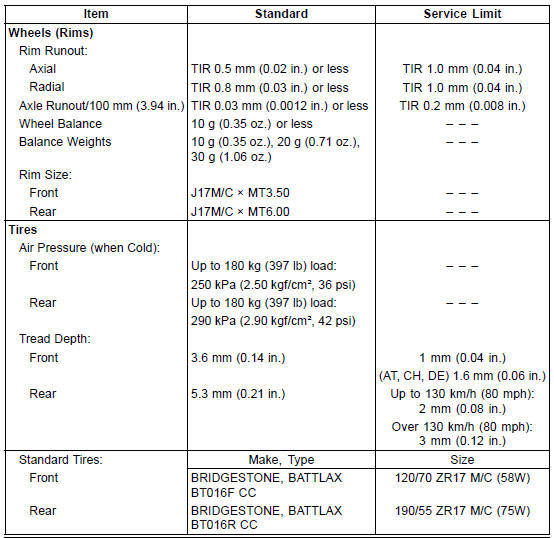 WARNING
Some replacement tires may adversely affect handling and cause an accident resulting in serious injury or death. To ensure proper handling and stability, use only the recommended standard tires for replacement, inflated to the standard pressure.