Kawasaki Ninja Service Manual: Lower Fairing Removal
Remove the quick rivets [A].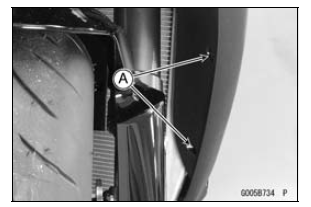 Remove: Quick Rivets [A] Bolts [B]
Pull up the core by the flat-head screwdriver (–), and then remove the quick rivet.
Clear the hook portions on the upper edges [C] from the slots, and remove the left lower fairing [D].
While pulling down the rear part of the fairing, clear the front side hooks.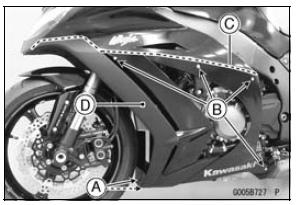 Remove: Quick Rivet [A] Bolts [B]
Separate the lower fairings [C].
Remove the right lower fairing in the same way.