Kawasaki Ninja Service Manual: Clutch Removal
Remove: Clutch Cover (see Clutch Cover Removal) Clutch Spring Bolts [A] Clutch Springs (with Clutch Spring Holders) Clutch Spring Plate [B] Pusher [C]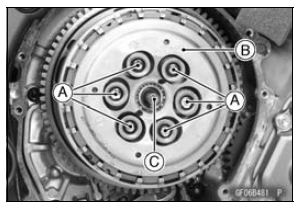 Remove: Friction Plates (10) [A] Steel Plates (9) [B] Spring [C] Spring Seat [D]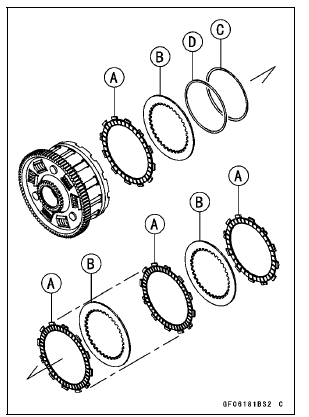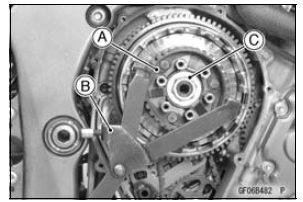 Use the clutch holder with sharpened hook nose by grinding.
Special Tool - Clutch Holder: 57001-1243
Grind the hook nose by 0.5 mm (0.02 in.) as shown in the figure.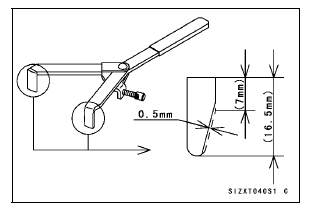 Remove: Torque Limiter Springs [A] Sub Clutch Hub [B] Clutch Hub [C] Spacer [D] Remove the sub clutch hub bolts [E] as necessary.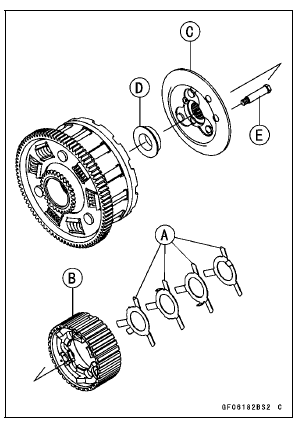 If the oil pump drive gear is to be disassembled, loosen the oil pump drive gear bolt [A] (Left-hand Threads).
Remove the clutch housing [B].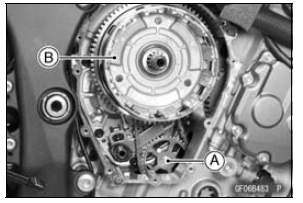 Remove: Needle Bearing [A] Sleeve [B]