Kawasaki Ninja Service Manual: Crankshaft Removal
Split the crankcase (see Crankcase Splitting).
Remove: Connecting Rod Big End Nuts [A] Connecting Rod Big End Caps [B]
NOTE
Mark and record the locations of the connecting rods and their big end caps so that they can be reassembled in their original positions.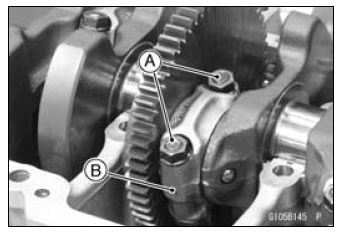 Remove the crankshaft [A].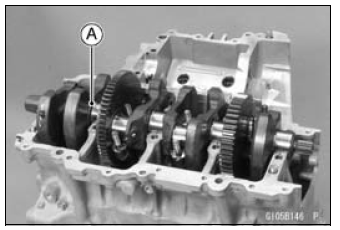 Remove the thrust washers [A] from the #3 main journal of the upper crankcase half as follows.
Slide [B] the thrust washers upward and remove them.