Kawasaki Ninja Service Manual: Exploded View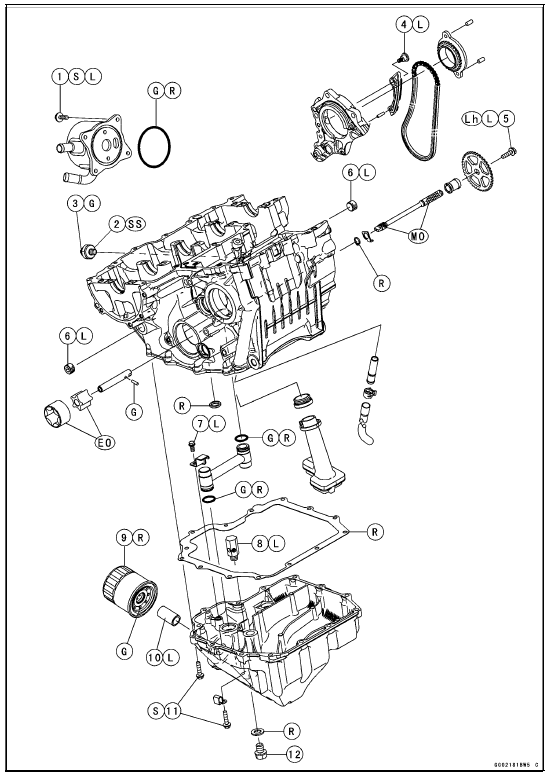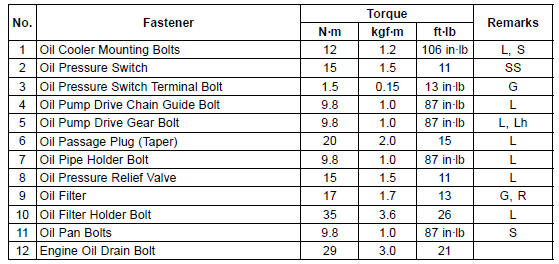 EO: Apply engine oil.
G: Apply grease.
L: Apply a non-permanent locking agent.
Lh: Left-hand Threads MO: Apply molybdenum disulfide oil solution.
(mixture of the engine oil and molybdenum disulfide grease in a weight ratio 10:1) R: Replacement Parts S: Follow the specified tightening sequence.
SS: Apply silicone sealant.