Kawasaki Ninja Service Manual: Fuel Injector Audible Inspection
NOTE
Be sure the battery is fully charged.
The secondary fuel injectors are operating with following conditions.
1. The engine speed is more than 6 000 r/min (rpm).
2. The throttle opening is more than 12В°.
Special Tool - Extension Tube: 57001-1578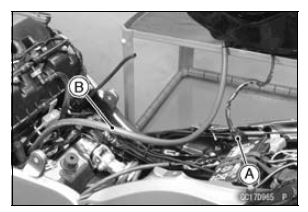 A sound scope can also be used.
The click interval becomes shorter as the engine speed rises.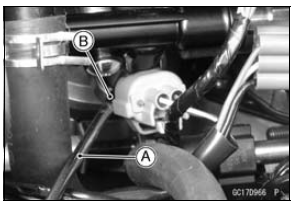 Do the same for the other fuel injectors.
If all the fuel injectors click at a regular intervals, the fuel injectors are normal.
Turn the ignition switch to OFF.
If any fuel injector does not click, check the fuel injector resistance (see Fuel Injector Resistance Inspection).