Kawasaki Ninja Service Manual: Rear Fender Front Installation
Installation is the reverse of removal. Note the following.
Run the harness, cables and leads correctly (see Cable, Wire, and Hose Routing section in the Appendix chapter).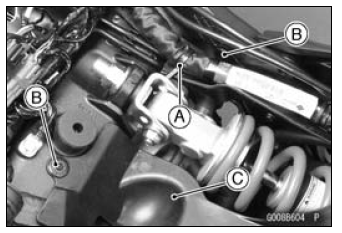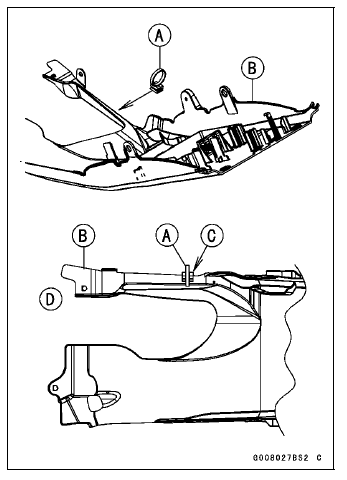 When installing the pads [A] and damper [B], first install the pad and then install the damper as follows.
Install the pads along the lines [C] of the fender as shown in the figure.
Install the damper so that the start position [D] is point in the figure.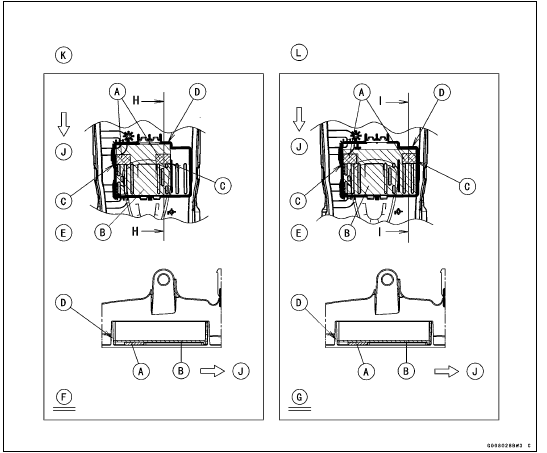 Viewed from Upper Side [E] Viewed from H-H [F] Viewed from I-I [G] Front Side [J] ZX1000J Model [K] ZX1000K Model [L]