Kawasaki Ninja Service Manual: Flap and Rear Fender Rear Removal
Remove: Front and Rear Seat (see Front/Rear Seat Removal) Seat Covers (see Seat Cover Removal) Vehicle-down Sensor Connector [A] Screws [B]
Clear the seat lock cable [C] from the seat lock unit [D].
Take off the seat lock unit and the bracket.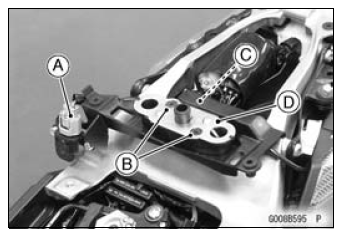 Remove: Bolts [A] (Both Sides) Bolt [B] (Both Sides) Quick Rivets [C]
Pull the flap and rear fender rear off the rear fender front.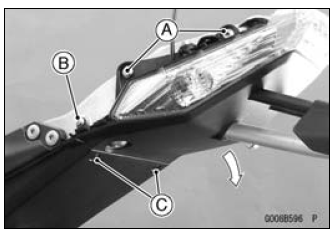 Disconnect: License Plate Light Lead Connector [A] Rear Turn Signal Light Lead Connectors [B] Tail/Brake Light Connector [C]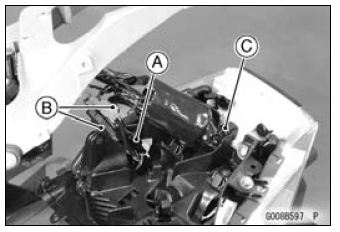 Remove: Bolts [A] and Bracket Flap [B] Lower Pipe [C]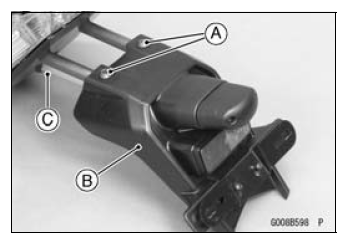 Remove the bolts [A] and the brackets [B].
Pull out the upper pipes.
Remove the bolt [C], and take off the rear fender rear from the tool kit case [D].