Kawasaki Ninja Service Manual: Front Wheel Rotation Sensor Removal
NOTICE
The wheel rotation sensor should be handled carefully, never struck sharply, as with a hammer, or allowed to fall on a hard surface since the wheel rotation sensor is precision made. Be careful not to get water or mud on the wheel rotation sensor.
Do not try to disassemble or repair the wheel rotation sensor.
Remove: Right Upper Inner Fairing (see Upper Inner Fairing Removal in the Frame chapter) Connector [A] (Disconnect)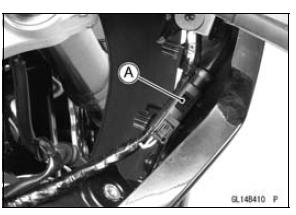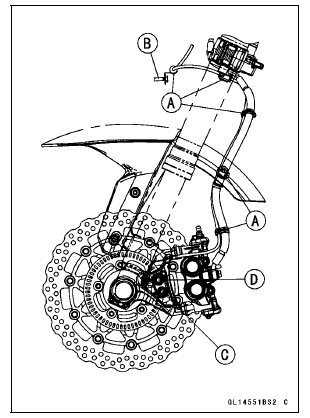 Front Wheel Rotation Sensor Installation
Installation is the reverse of removal.
Run the lead correctly (see Cable, Wire, and Hose Routing section in the Appendix chapter).