Kawasaki Ninja Service Manual: Regulator/Rectifier Inspection
Remove: Upper Fairing Assembly (see Upper Fairing Assembly Removal in the Frame chapter) Right Inner Fairing (see Inner Fairing Removal in the Frame chapter) Bolts [A] Regulator/Rectifier [B]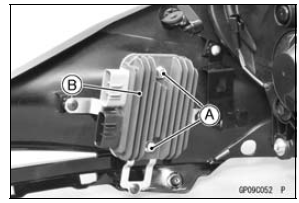 If the tester readings are not as specified, replace the regulator/rectifier.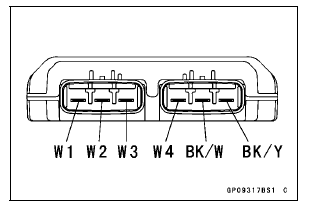 NOTICE
Use only Kawasaki Hand Tester 57001-1394 for this test. A tester other than the Kawasaki Hand Tester may show different readings.
If a megger or a meter with a large capacity battery is used, the regulator/rectifier will be damaged.
Regulator/Rectifier Resistance (Unit: kΩ)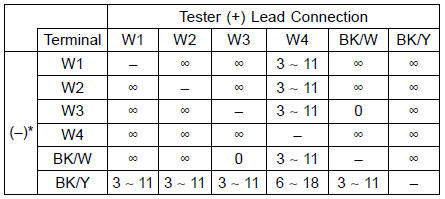 (−)*: Tester (−) Lead Connection
Charging System Circuit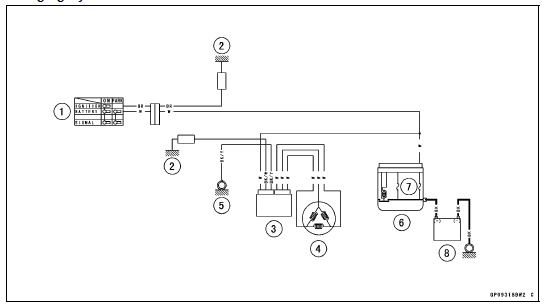 1. Ignition Switch
2. Load
3. Regulator/Rectifier
4. Alternator
5. Frame Ground
6. Starter Relay
7. Main Fuse 30 A
8. Battery