Kawasaki Ninja Service Manual: Stem, Stem Bearing Removal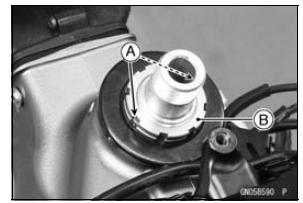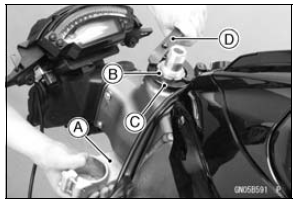 To remove the ball bearing outer races [A] pressed into the head pipe [B], insert a bar [C] into the recesses of head pipe, and applying it to both recess alternately hammer it to drive the race out.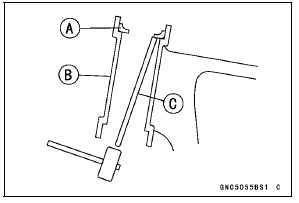 NOTE
If either steering stem bearing is damaged, it is recommended that both the upper and lower bearings (including outer races) should be replaced with new ones.
Remove the lower ball bearing [A] from the steering stem.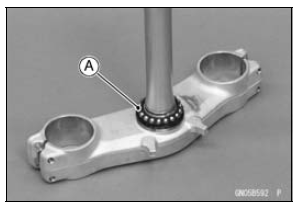 Remove the lower bearing inner race (with its grease seal) [A] which is pressed onto the steering stem [B] with the bearing puller [C] and adapter [D].
Special Tool - Bearing Puller: 57001-135