Kawasaki Ninja Service Manual: Air Switching Valve Installation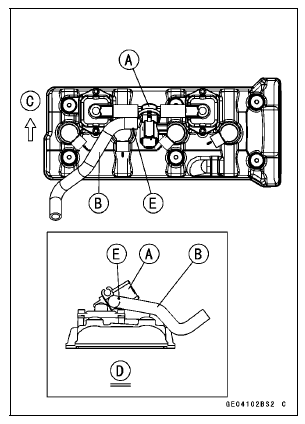 Air Switching Valve Operation Test
Refer to the Air Suction System Damage Inspection in the Periodic Maintenance chapter.
Air Switching Valve Unit Test
Refer to the Air Switching Valve Unit Test in the Electrical System chapter.
Clean Air System Hose Inspection
Be certain that all the hoses are routed without being flattened or kinked, and are connected correctly to the air cleaner housing, air switching valve and air suction valve covers.
If they are not, correct them. Replace them if they are damaged.