Kawasaki Ninja Service Manual: Check 3-3: High Beam Indicator Light (LED) Inspection
Connect the leads in the same circuit as Check 3-2.
Connect the terminal [7] to the battery (+) terminal.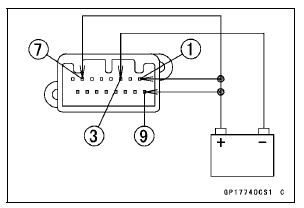 Check that the high beam indicator light (LED) [A] goes on.
If the indicator light does not go on, replace the meter unit.