Kawasaki Ninja Service Manual: Gear Position Switch Inspection
NOTE
Be sure the transmission and external shift mechanism are good condition.
Remove the fuel tank (see Fuel Tank Removal in the Fuel System (DFI) chapter).
Disconnect the connector [A].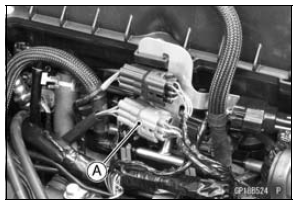 Set the hand tester [A] to the × 1 kΩ or × 100 Ω range and connect it to the terminals in the connector [B] and ground.
When changing the gear position from lower gear to higher gear, raise the rear wheel off the ground with the stand and rotate the rear wheel by hand.
Internal Circuit [C]
[1] LG Lead [2] G/R Lead [3] BK Lead
Special Tool - Hand Tester: 57001-1394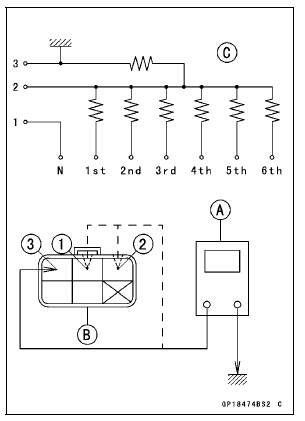 Gear Position Switch Resistance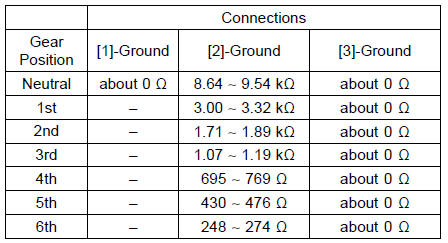 If the tester reading is not as specified, replace the gear position switch with a new one.