Kawasaki Ninja Service Manual: Immobilizer Amplifier Replacement
Remove the upper fairing assembly (see Upper Fairing Assembly Removal in the Frame chapter).
Disconnect the connector [A].
Pull out the immobilizer amplifier [B] together with the rubber protector [C] from the air intake duct [D].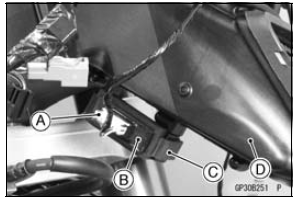 ECU Replacement
Refer to the ECU Removal/Installation in the Fuel System (DFI) chapter.
Immobilizer Relational Parts Replacement Chart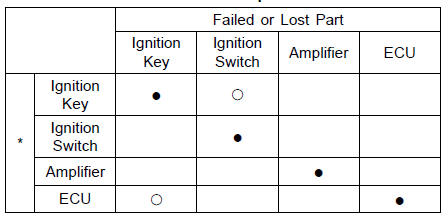 Immobilizer System Inspection
Refer to the Immobilizer Amplifier and Blank Key Detection section in the Fuel System (DFI) chapter.
Immobilizer System Circuit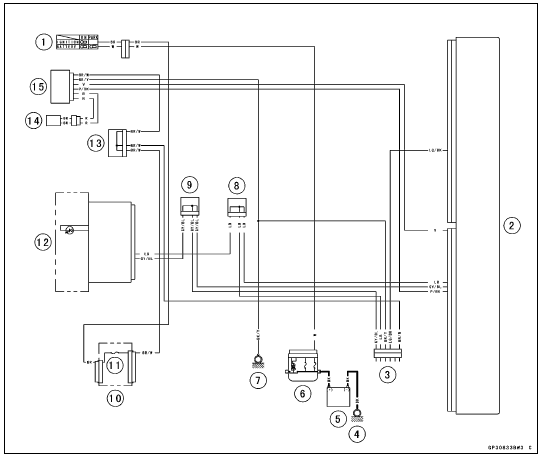 1. Ignition Switch
2. ECU
3. Immobilizer/Kawasaki Diagnostic System Connector
4. Engine Ground
5. Battery
6. Main Fuse 30 A
7. Frame Ground 1
8. Joint Connector D
9. Joint Connector C
10. Fuse Box 1
11. Ignition Fuse 15 A
12. Meter Unit
13. Joint Connector F
14. Immobilizer Antenna
15. Immobilizer Amplifier